List your property today.
Join thousands of properties on the world's most comprehensive travel site.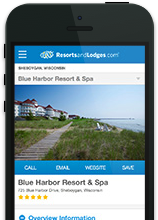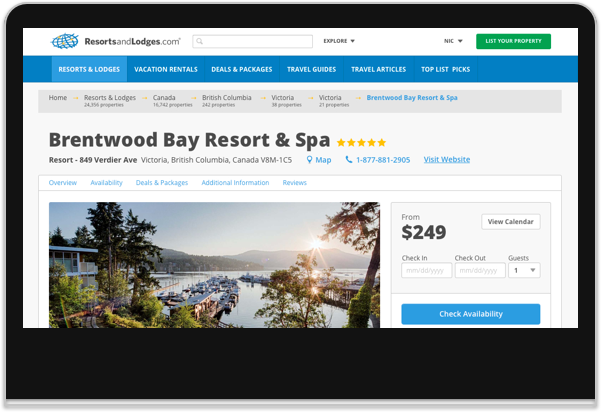 Nearly 10 Million travelers head to ResortsandLodges.com every year to research, plan, and now, book their vacations.  These highly qualified travelers record low bounce rates, high time on websites, and view multiple pages per visit.  They are looking for the most unique lodging options anywhere, and that is exactly what they find at ResortsandLodges.com.
Resorts
VRMC
B&Bs
Lodges
Hotels
Dude Ranches
Rentals
And More
Here are some of our trusted partners...
The right tools for your property...
Region level exposure
Published availability
Mobile friendly
Respond to Reviews
Track your results
Display your accolades
How to get started...
Step #1 Get Listed Today For Free
Begin listing your property by clicking the blue "List Your Property" button in the top right or you can click here to get started now. It's free, simple, and your information is always secure.



Step #2 Property Details + Highlights
Upload your unique content, photos. Choose from 35 Resort Types and update more than 250 data points to ensure travelers know all of the amenities they can enjoy during their stay. Once completed, we'll need to know that you're affiliated with the property you are listing.



Step #3 Verify and Publish
Before your lodging listing goes live on ResortsandLodges.com, our web services team will verify your content and affiliation with your property. This process should take 3-5 business days. Once you receive approval, it is time to start publishing your availability in our availability search for a 5% commission on online bookings.
"... I believe we have seen a positive ROI and I don't see anything holding us back from re-upping in the future."

Breckenridge Discount Lodging - VRMC
"We needed another method of reaching out to a broader audience. We feel we get that with ResortsandLodges."

Grand View Lodge - Lodge
"...we would recommend ResortsandLodges.com to anyone trying to directly increase their visibility on the web."

Tribesman Resort - Resort
"I would say that ResortsandLodges has sent me more bookings and inquiries than anyone else I work with."
Weiss' Paradise Suites
"The tools that ResortsandLodges.com gives us, allows us to contact business that would have otherwise been lost."

Villa Roma Resort & Conference Center - Resort
"... any hotelier that is looking to find a highly qualified, very targeted demographic. ResortsandLodges.com provides that vehicle."

Woodloch Resort - Resort
As seen in...
todo redesign